Tech
·
Barcelona
·
Hybrid Remote
Frontend Developer React.js
👉 We are looking for a mid-level frontend developer who knows the DOM like the back of their hand. Do you have a taste for good layout and are not scared of a framework like React.js? Apply now!
We usually respond within a day
🚀 Join our fast-growing startup and help us revolutionize the recruitment industry by facilitating positive career changes for job seekers through modern recruiting!
👉 We are seeking an experienced mid-level Frontend Developer who is a DOM expert and has a keen eye for layout. If you are well-versed in frameworks like React and have a passion for building innovative and scalable products, we want you to join our team and help us continue to grow and scale our product.
What is TalentBait doing in a nutshell? At TalentBait, we build unique recruiting software that automates job postings on social media platforms such as TikTok and Spotify. We employ machine learning and invest heavily in user interface design to create a superior user experience. As we expand into new products and continue to grow, we need talented developers like you to help us achieve our vision. 👉
If you're ready to be part of a dynamic team and take your career to the next level, we want to hear from you. Apply now and let's work together to make a positive impact on the recruitment industry! 🚀

🌟 What we offer
Remote 50%. 3 days per week, you will work closely with your team colleagues at the office. Once per month/quarter, we will fly in (or you to us 🚁) for sprint planning.
Salary: 43,000 € - 55,000 € dependent on experience
1.000€ per year in social benefits (Restaurant, Kindergarten, Health Insurance)
1.500€ per year in training
Flexible working hours: We understand the importance of work-life balance.
Best gear for your needs (MacBook Pro M1)
25 vacation days

✅ What we need
The official language is English: As we have people from different countries we need English to communicate, but don't worry, we don't expect that you speak like a native British person, be able to have a conversation with your colleagues. We already have Spanish native speakers on the team 🙌🏼
You have about two years of experience working as a frontend with a Javascript framework, ideally React (Angular, Vue.js)
You have deep knowledge of JavaScript, HTML, and CSS.
Above all, you like to learn and share your knowledge with others.

👓 It's a plus
We work with React, so having experience in React, React-reflux and Storybook always adds up.
You are familiar with agile development methodologies (SCRUM, Kanban ...).
You are willing to learn backend with NodeJS and become a full-stack (in case you do not have experience with it).
Working experience with Rest-APIs development and knowledge in AWS services.
Our current frontend stack: React.js, HTML / CSS, Styled Components, Heroku, Flux & Firebase.
 
You will work with 💪
You will work with our technical founders and the technology team to build a strong engineering culture.
You will design and build the core product, infrastructure, and tools to meet the needs of a complex business.
You will work with Product and Design in a highly collaborative and transparent environment.

It would help if you were excited to solve interesting engineering problems, help establish well-designed engineering processes, and ship high-quality features and products. Given where we are now, you will be able to start building and contributing from day one and helping to improve our architecture and practices. 
The development team comprises five people based in Hamburg, Germany, and Barcelona. Our software development process is unique in a positive way. You'll learn to develop very outcome-driven, instead of just output oriented. What does that mean? We'll explain it in our first call to you.
☝️ The 1st Month
You'll meet all the team members of the company, the projects, and the technical and business challenges. Later, and during the first days, you'll work on new features and solve some minor bugs in the platform. By the end of the first month, you will deploy code to production 🙌🏼
🤟 The first 3 Months
You are already one of the team in every way. Your first features are in production, and you are one of those responsible for the front end.

You'll understand more and more parts of architecture, and you'll be able to undertake more ambitious and less limited developments. You'll be aware of the complexity of the product and find yourself relatively comfortable within it.
🖖 In 6 Months
You'll be an essential part of the team; at TalentBait, everyone learns from everyone.
 At this point, the platform's core will have no secrets for you anymore, and you'll better understand the rest of the team's projects.
 
You'll understand all the parts of the product, you'll be able to perform complex tasks related to the front, and you'll have already made some steps towards the backend.
👇 You bring the right mindset if you agree on all three!
Problem-solving mentality
Goal-oriented
Done is better than perfect!

👉 Just hit apply, and let's start the conversation. Apply now! 👈
What happens after you apply
We will schedule a short 20 min (video) call to get to know each other.
You complete a "Takehome challenge" or a "Live Tech Interview." Your choice!
If you agree to a take-home challenge, then a technical interview will follow, where we will discuss the results
Personal Interview at our office in Barcelona or Spain
Contract 🙌🏼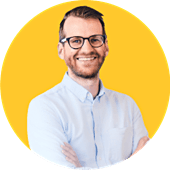 Contact
Nils Schlomann
Gründer und Geschäftsführer – Organization & HR
About TalentBait GmbH
Hello, we are TalentBait, a recruiting tech startup from Hamburg.
From our headquarters on Jungfernstieg, we help companies throughout Germany to post jobs on social networks in a highly automated manner in order to reach passive candidates who are willing to change jobs.
Intelligent and sustainable personnel recruitment is more important than ever in times of a shortage of skilled workers and we are convinced that our modern approach will make classic recruitment channels such as job exchanges superfluous.
Tech
·
Barcelona
·
Hybrid Remote
Frontend Developer React.js
👉 We are looking for a mid-level frontend developer who knows the DOM like the back of their hand. Do you have a taste for good layout and are not scared of a framework like React.js? Apply now!
Loading application form